TO HELP CELEBRATE OUR 35TH YEAR IN BUSINESS, WE ARE GIVING A $200.00 DISCOUNT TO THOSE WHO SIGN UP ONLINE. HURRY BEFORE WE CHANGE OUR MIND. At Howard Driving school we offer a variety of courses that will fit even the busiest schedule; with day, night and weekend options we have something for everyone. We can even create a special class around your team or group schedule. 708-386-7040
IN ADDITION TO THE INSTANT CASHBACKS, USE PAYPAL CREDIT AT CHECKOUT AND MAKE NO PAYMENTS INTEREST FREE FOR 6 MONTHS.
INSTANT CASHBACK
CHECK OUT OUR NEW INSTANT CASHBACK PROGRAM! 2% INSTANT CASHBACK WHEN YOU SIGN UP TWO STUDENTS. 3% INSTANT CASHBACK WHEN YOU SIGN UP THREE STUDENTS. 4% INSTANT CASHBACK WHEN YOU SIGN UP FOUR STUDENTS. 5% INSTANT CASHBACK WHEN YOU SIGN UP FIVE STUDENTS. PLEASE CALL FOR MORE THAN FIVE STUDENTS. HOW TO USE: IF YOU HAVE TWO STUDENTS JUST ENTER THE NUMBER 2 IN THE DISCOUNT BOX WHEN SIGNING UP AND CLICK APPLY AND YOU WILL SEE HOW MUCH YOU CAN SAVE. DISCOUNT ONLY APPLY FOR TWO OR MORE STUDENTS. S O WHAT ARE YOU WAITING FOR SIGN UP A FRIEND AND GET A DISCOUNT...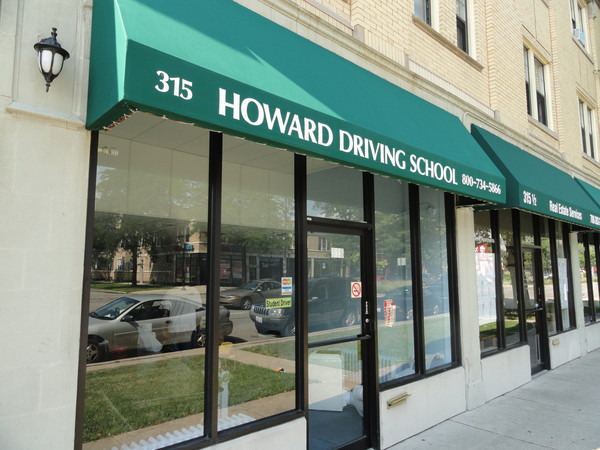 INSTANT CASHBACK FOR SIBLING
A 5% DISCOUNT IS GIVEN TO ALL STUDENTS WHO HAS A VERIFIABLE SIBLING WHO ATTENDED HOWARD DRIVING SCHOOL. IF YOU HAVE A VERIFIABLE SIBLING THAT ATTENDED HOWARD DRIVING SCHOOL JUST PLACE THE WORD SIBLING IN THE DISCOUNT BOX AND CLICK APPLY.
PAY IN FULL ONLINE BEFORE THE CLASS DATE AND GET THE 30 HOURS OF CLASSROOM FREE, THAT'S A SAVING OF $200, INCLUDES HOME PICK UP FOR BEHIND THE WHEEL ON ALL PROGRAMS WEEKDAY CLASSES AND WEEKEND CLASSES. 3% paypal processing fee.
06 HOURS BEHIND THE WHEEL ONLY WITH HOME PICK UP AND DROP OFF PLEASE CALL TO MAKE APPOINTMENT TO DRIVE 708-386-7040